ans1:-. it was great because everytime we get new listernes, new environment , different schools and some time same schools beyond this we do face to no face session with most of the students and tries to know their problems and give best solution measuring their potential with psychometric test, questionnaire and different activities where we tries to take 360 degree views of the peer group etc.
2. What have you learned about your students from different classrooms?
ans2:- i have learned all students are different in their approach and requires different as well as specific attention. we organised test to analyst them and make them speak, write, take part in different activities. Sometimes we use projector, sometime fun activities, now in Pandemic this year we used to conduct online sessions with Digitally Driven technology suport the help of Google Form, Typeform, ZOOM App, Mentimeter,com, Padlet, Kahoot.com, Microsoft team, Google Team, etc.where we can do different way to specifically get in touch with the students.
beside this we follow ARCS – Attention, Relevance, Confidence and Satisfaction, VARK – Visual,Aural, Read / Write and Kinesthetic approach,
we learned that like all five fingers of a hand is not same similarly every student requires separate and specific solution based on the analysis and test results.
3. What innovative methods have you introduced in our organisation so far?
ans3:- 1. VARK – VISUAL, AURAL , READ / WRITE and KINSETHETIC.
2. ARCS – ATTENTION, RELEVANCE,CONFIDENCE AND SATISFACTION.
3. DMIT- DEMOGRAPHIC MAINTAIN INTELLIGENCE TEST.
4. SWOT ANALYSIS – STRENGTH, WEAKNESS, OPPORTUNITIES AND THREAT.
5. PSYCHOMETRIC TEST
6. CLASS ROOM ACTIVITIES
7. QUIZ
8. DEBATE
9. EXTEMPORE SPEECH
10. DUMB CHARADES.
11.GROUP DISCUSSION.
12.This year from mide of march due to Pandemic we organized online sessions Digitally Driven technology support the help of Google Form, Typeform, Google Meet, ZOOM App, Mentimeter,com, Padlet, Kahoot.com, Microsoft team, etc.where we can do different way to specifically get in touch with the students.
4. Why have you chosen to remain in the education sector rather than working in another field?
ans4:- it was started by my Mom Mrs. Rupali Baruah Das in 1990, she was the First lady career Counsellor from North East India and in the year 2000 , we had form our organization and now its 2020 almost 30 years form my Mom and 20 years for me. who continuously working in this field in all 4 seasons and having different branches in different parts of Assam.
we have many websites :-
1. www.careernewsz.com – for Career Counselling
2. www.directadmissionandloan.com – for Career counselling along with Educational loan assistance for finanacial background students.
3. www.indianoverseas.in – for abroad students
4. www.kef360.com – for career counselling with online psychometric test
5. www.iipa.in.net – for our own online courses.
6. www.supercounsellors.com – for online counselling to educational related people.
7. www.aig.institute.org.in – for Graphology Institute
8. www.iipalawtutorial.institute.org.in – for Law Coaching.
9. www.iiopa.institute.org.in – for International Institute of Performing Arts.
10. www.kef.institute.org.in – for Kulendra Das Educational Foundation.
11.www.indialawtimes.in – for Law News and Articles.
12. www.northeastassam24.com – for North East Assam News.
13. www.manishdas.com – informative site about Advocate Manish Das.
14. www.rupalibaruahdas.com – informative site about Rupali Baruah Das.
15.www.iipa.institute.org.in – for IIPA ( NGO )
16.www.bandhancity.com – for Northeast Assam's First Matrimonial.
17.www.bandhancity.in – for North East Assam First Matrimonial.
18.www.dasandcolawfirm.com – for Any Law matter and any registration, tax and services. Always choose one of the North East Assam oldest Law Firm since 1932.
19. www.ice.institute.org.in – for Any Computer Software and Hardware Courses from Govt.of India and Govt. of Assam Awarded Intech Computer Education ( ICE ) Since 2000.
so we have a mission – to educate the next generation
vision – to make india a developed country by contributing in the field of education
5. Who has been your mentor to inspire you to choose this field?
ans5:- 1. My Mother and Partner of Our Organization – Mrs. Rupali Baruah Das who started counselling in early 1990's.
2. My Grandfather – late Radhika Ram Das – Former Education Minister of Assam and Freedom Fighter of India,Tamra Patra Awardee from Prime Minister of India, Principal of University law College and Dean of faculty of Law of Gauhati University, Guwahati.
3. My Father – Late Kulendra Das – Former Assistant Conservator of Forest and a Class 1 gazzetted Officer of Assam Government and on his memory we have launced one of our firm KEF – Kulendra Das Educational Foundation – where we will provide scholarships to meritorious and financially backward students with all feasible help from our end.
6. Why do you believe to be the chosen one for this category?
ans6:- 1. We are 30 years old in this field and as an organization – we are 20 years old. 2. My Mother North east india first lady career counsellor since 1990 3. In 20 years we never compromised with our quality education institutes ans our priority services. 4. We are recognized by top Colleges and institutions for our quality services. 5. We are recognized by Govt. of India as well as Govt of Assam as we earlier participated in Govt training programs of PMKVY, District Municipality Training,District Industrial Training, Skjill India, NSDC, Donear Minsitry,etc. 6. We have a great chain of Alumni's if you visit in our websites, you can get acknowledge. 7. We suggest mainly NAAC "A" GRADE institutions mostly. 8. we always believe growth is the only way to touch new endeavours and set goal for benchmark of success and due to which during this pandemic we still working like before and still going ahead. 9. beside this we ahd done seminars, events, education fair where top colleges like VIT, AMRITA VISWAPEETAM, SATYABAMA was organizsed for the very first time in Dibrugarh on 2018. 10. We were always first to take active role in the field of pioneer with aasured results and success without compromising with our quality thats why we are ISO 9001:2015 CERTIFIED Organization and also an MSME unit with National NGO registration from New Delhi to do welfare in education sector.
Thanking You.
Yours Faithfully
Manish Das
Advocate cum Supercounsellor
Awarded Best National NGO Award 2021
Awarded Best Teacher Award 2021
Awarded Best Edupreneur of the Year 2020
Awarded Best Education Counsellor 2020
Awarded by Govt. of India
Awarded by Govt. of Assam
Awarded By MSME
Awarded by Donear Ministry
Awarded by Dibrugarh Municipalty
Awarded by DICC
Awarded by GOC,CO,Office – Indian Army
Awarded by IIE
Awarded by Mindler
Awarded by Univerity
Awarded by CDA, USA
Awarded by UCLA, Los Angeles, USA
Awarded by Edumilestones
Awarded by Bodhani
Awarded by Europa Academy,London,UK
Awarded as Career Analyst
Awarded as Global Career Counsellor
Awarded International Career Counsellor
Awarded as National Career Counsellor
Awarded as Overseas Studies Counsellor
Awarded Organization by ISO 9000:2015
Awarded by Skill India
Awarded by MSEPC
Awarded by NSDC
Awarded by Public Relation Society, India
By
International Education Award 2020
Mrs. Rupali Baruah Das
North East First Lady Career Counsellor since 1990.
Organized Edu Fair 2018 where top colleges like VIT, Satyabhama , Amruta Viswapreetam, Jis Group and Many Top Colleges participated in Dibrugarh.
She worked in many Rural and Urban Areas as Inspirational and Motivational force for Many Students.
Former School Teacher in Schools like :- 1. KV – Kendra Vidyalaya , 2.VKV – Vivekananda Kendra Vidyalaya , 3. Cottage School and 4.Salt Brook Academy at Dibrugarh since 1989 till 1999 – a great experience of 1 Decade i.e. 10 years.
https://youtube.com/channel/UCWqgN_uRNtlyzC9eVLZ1s5Q
Our YouTube Channel
Manish Das and Rupali Baruah Das
Manish Das and Rupali Baruah Das
Our Presentation and Projects.Click the Links:-
https://www.facebook.com/295495941130047/posts/603674133645558/?app=fbl
https://www.facebook.com/105505181280563/posts/117328460098235/?app=fbl
Students Pictures of Few Students Placed and Admission through us in Good Institutions and Universities in PAN India with Best Counselling.
Students Testimonials
Advocate Manish Das and Rupali Baruah Das Achievements and PAN INDIA Online Presence & Projects:-
An interview on Positive Nationalism by Advocate Manish Das of Supreme Court of India for Desh ki Foundation, New Delhi.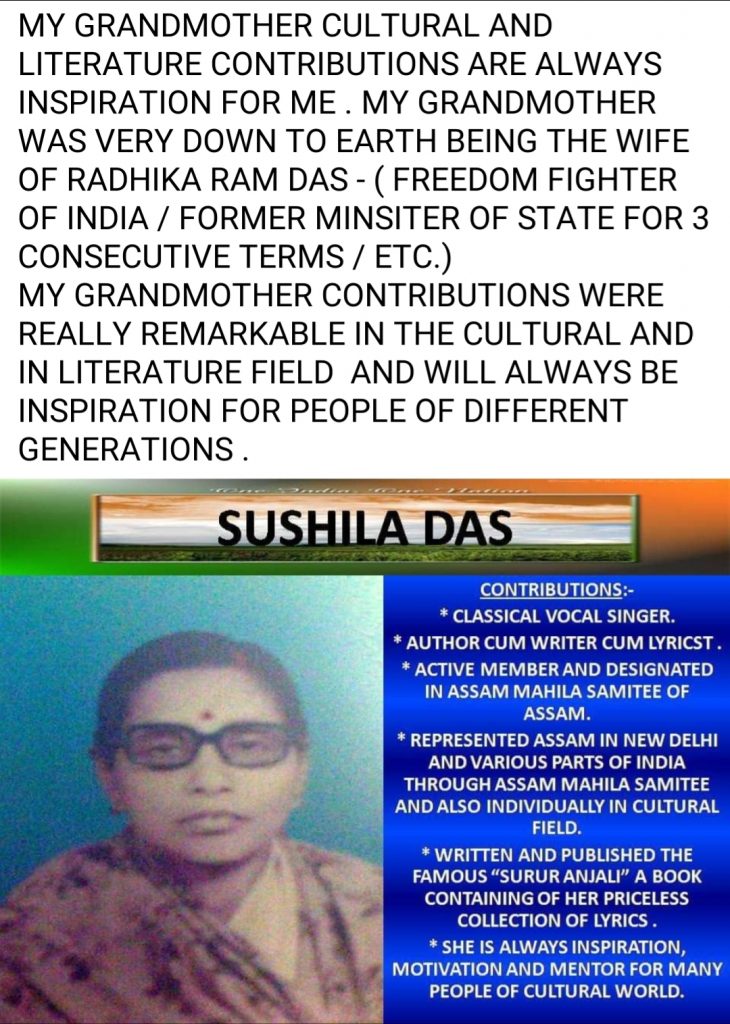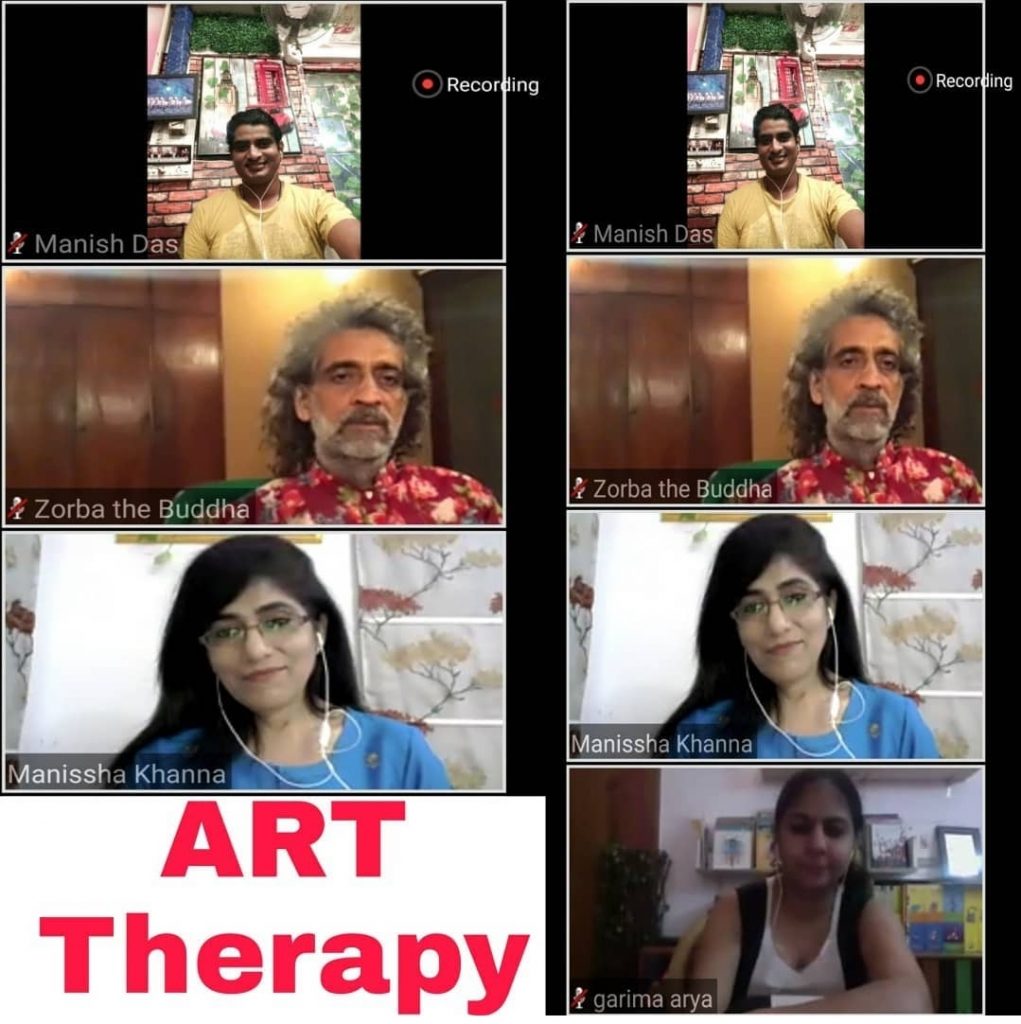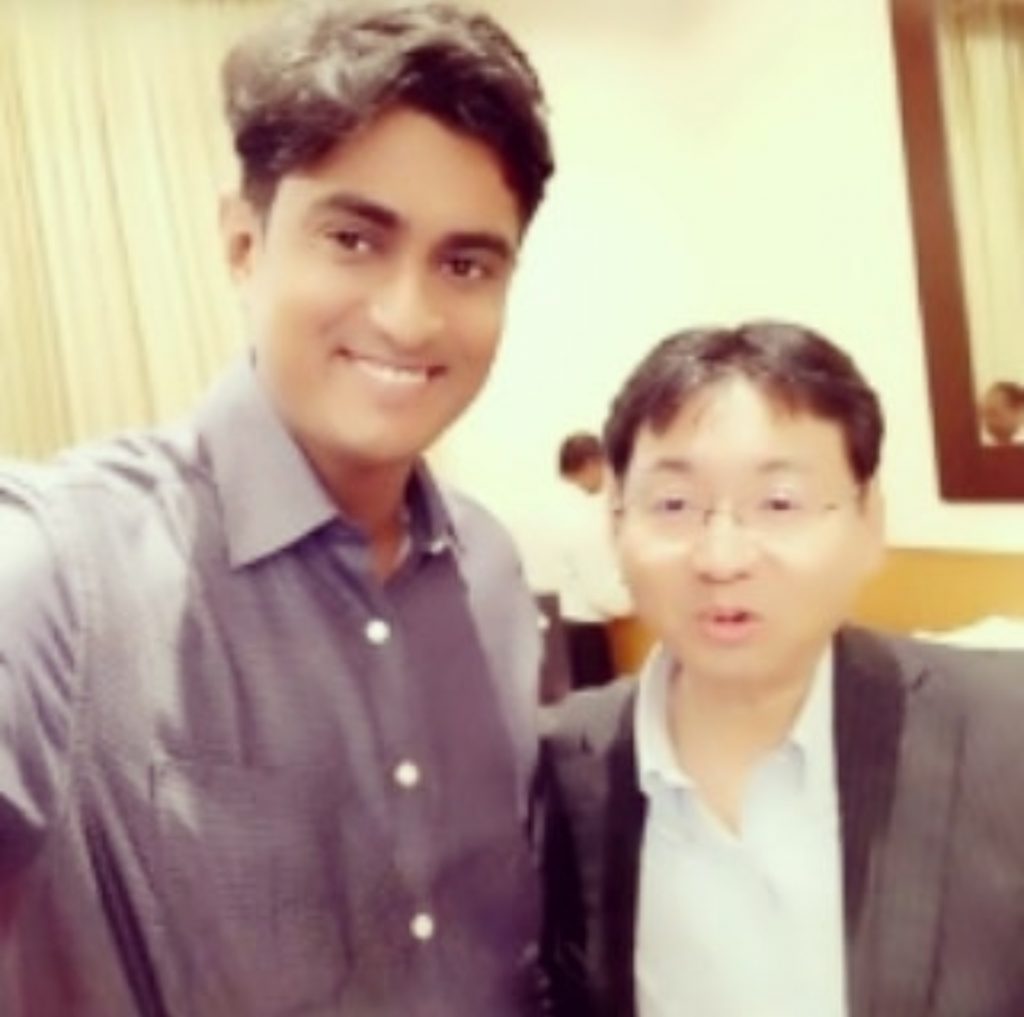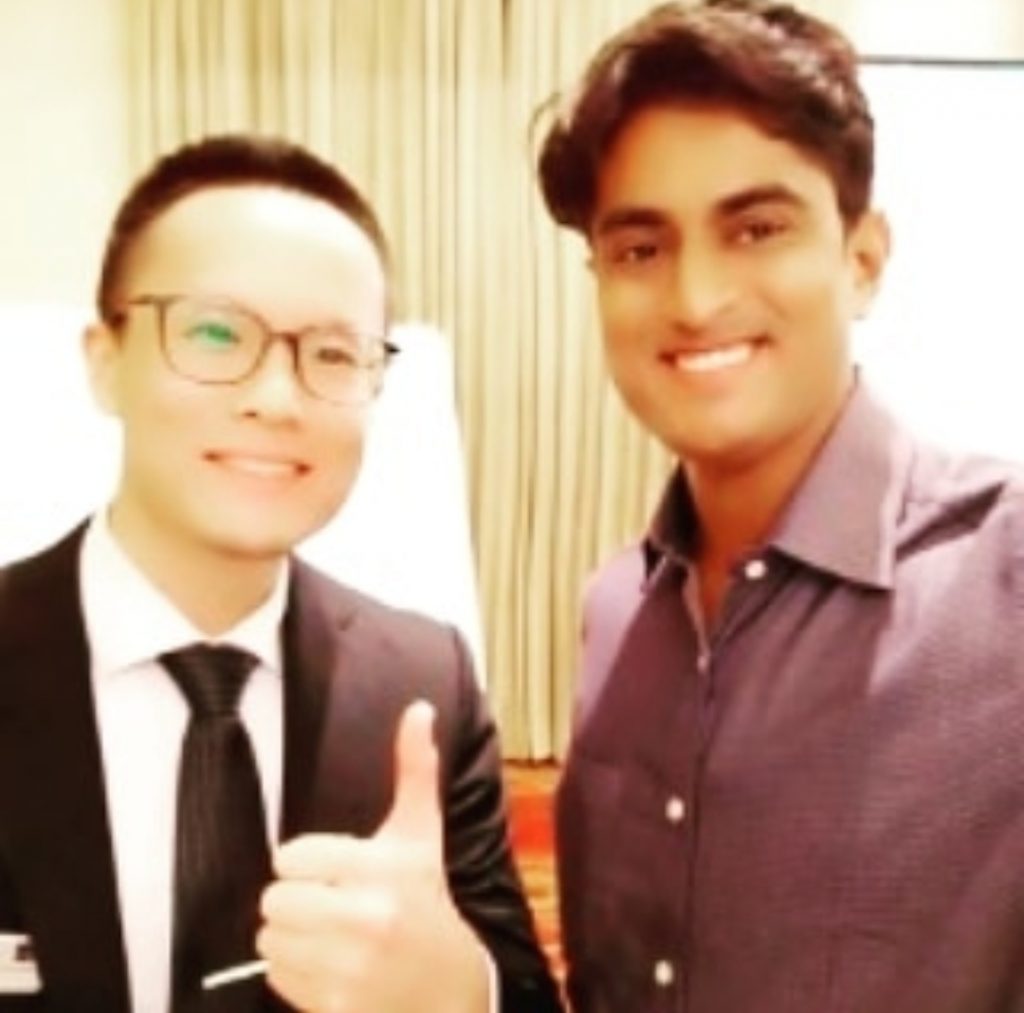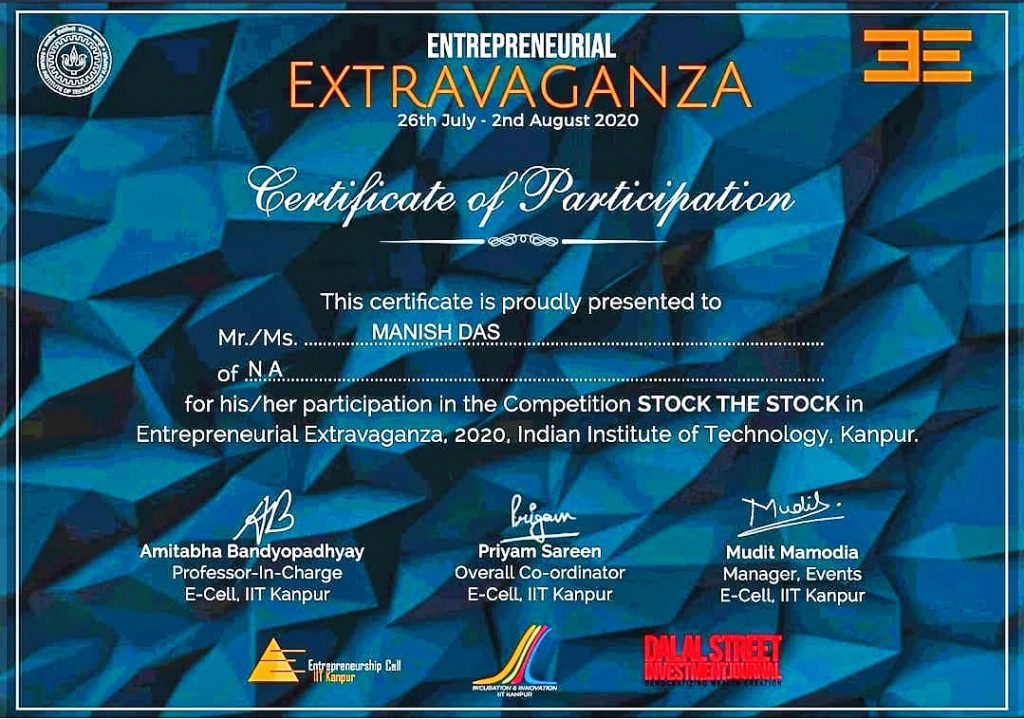 Whatsapp –
98541 03975, 98541 03989 ,
700 202 3737, 700 205 1900.
Email :- supercounsellors@gmail.com